Chantale Milord, CEO and Founder of Grace Leadership Preparatory Institute (GLPI), prides herself in creating an innovative holistic approach to educating our future generations. Since 2005, Chantale has been a leader in the education system by creating a safe, structured, learning environment for all students. Chantale opened the doors of GLPI in 2015 to further inspire students to become independent thinkers and responsible leaders through the pursuit of academic excellence and self-efficacy. GLPI is a 501(c)(3) accredited K-12 college preparatory Christian school, with a personalized digital learning environment. Her team is committed to delivering a well-versed innovative approach to students that will allow for academic rigor, emotional intelligence, social diversity, economic awareness, spiritual intelligence and cultural inclusion and expansion, so that they may compete in the ever-changing work world of technology and artificial intelligence. GLPIs philosophy is to sow a seed of equivalent faith that allows for individual differences, which leads to personal freedom that "Ignite the GENIUS within" each and every student.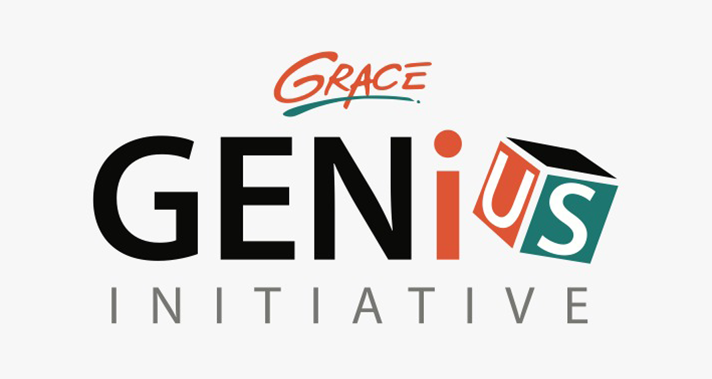 GLPI's Advantages: Our 9 Point Plan
Our mission is to inspire students to take control of their lives and futures by becoming independent thinkers and responsible leaders through the pursuit of academic excellence and self-efficacy.
GLPI is a transformational and empathy-oriented God-centered community, which aims to lessen the overall suffering, caused by the social salsify, emotional disconnection, cultural rigidity, environmental constraint, generational distortion of fear and all other uncertainties children face on a daily basis.
Core Values
Integrity
Leadership
Community
Conscious Awareness
With only a small community of like-minded people educated about empathy, mindfulness, emotional intelligence and mental transmutation, the school can connect to students, parents, teachers, and even communities who desire transformation. We understand that life is a journey, and every person is an independent individual traveler, attempting to find their way home. The differentiation between children and adults is a misconception that separates us by the false egotistical mind that one is superior to the other. If we can view each student as an individual respectful compatible, we can transition our community from a limited powerless mindset to a powerful limitless mindset in just a 1-degree shift in perception.
Accreditation, Memberships & Policies
GLPI is fully accredited by the Florida Coalition of Christian Private Schools Accreditation (FCCPSA). It is required to have the FCCPSA team visit every five years for accreditation renewal.
Educational & Non-Discrimination Policies
Diverse Community: GLPI is a diverse school community at which students and staff are given equal access to all rights, privileges, programs, and activities. We do not discriminate based on race, color, creed, gender, national and ethnic origin, or disability in administration of our hiring policies, educational policies, admissions policies, scholarship and loan programs, and athletic and other school-administered programs.
GLPI's Educational Policy: It is our desire to provide reasonable opportunity for each student to be successful, while at the same time maintaining an atmosphere that we believe is conducive to spiritual, emotional, and intellectual development. For this reason, each student must be able to meet and maintain the school's academic and behavioral criteria for admission. We welcome students who desire to cultivate a life of purpose, self-discipline, personal development, and academic mastery through a personal relationship with the Lord, and who want to be involved in extracurricular activities for the joy of participation.
Admission: Admission is open to all students regardless of race, color, creed, gender, national and ethnic origin, or disability who possess the desire, enthusiasm, ability, and character consistent with GLPI's standards.